Upcoming Bikes and Scooters in India – 2016
The growth of Indian automobile industry depends a lot on the performance of the two-wheeler sector. And like always, the financial year 2014-15 too belonged to two-wheeler segment that helped the industry record a marginal growth of 3.90 per cent in the domestic sales. While the two-wheeler segment recorded an impressive 8.09 per cent year-on-year growth in the domestic sales, the passenger vehicles grew at 3.90 per cent.
The case is no different in exports as well, whereas two-wheelers recorded around 18 percent growth as against passenger vehicles' exports at 4.42 per cent.Long story short, the two-wheeler segment has been the back-bone of the automobile industry this year, and is expected to see even better growth in 2015. Though in the last 3-4 months, the two-wheeler industry has seen a dip in the sales, and that's primarily because of the last year's bad monsoon that impacted the overall rural market sales . So with a hope to see a better monsoon this year, the companies are planning to launch several new two wheeler.Here's a list of manufacturer-wise upcoming bikes & scooters to be launched in India.
Hero's upcoming products
Hero HX250R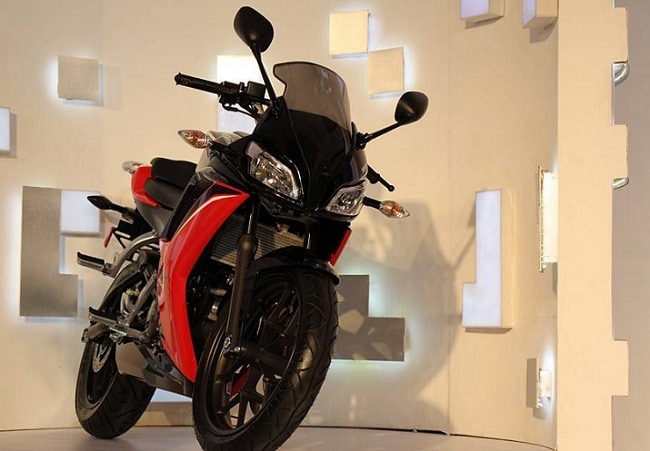 Engine -249cc, 4-stroke, single-cylinder
Power – 31bhp, 26Nm
Expected launch – Mid 2015
Expected price – 1.5 lakh – 2.0 lakh
Competitors – KTM RC390, Honda CBR300R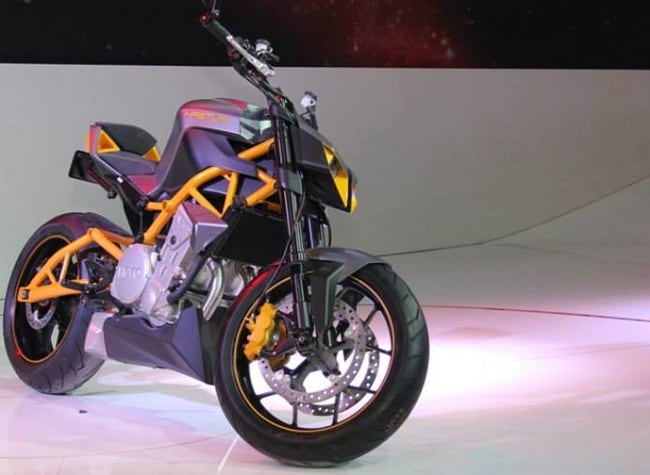 Engine – 620cc, four-stroke, liquid-cooled
Power – 78bhp, 72Nm
Expected launch – Late 2015
Expected price – 4 lakh – 5 lakh
Competitors – Kawasaki ER-6n, Honda CB500F, Triumph Street Triple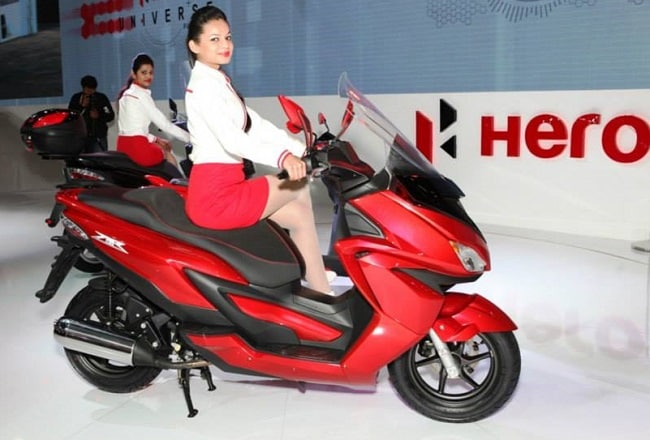 Engine – 157cc single-cylinder
Power – 13.8bhp, 12.7Nm
Expected launch – Q1, 2015
Expected price – 75, 000 – 90, 000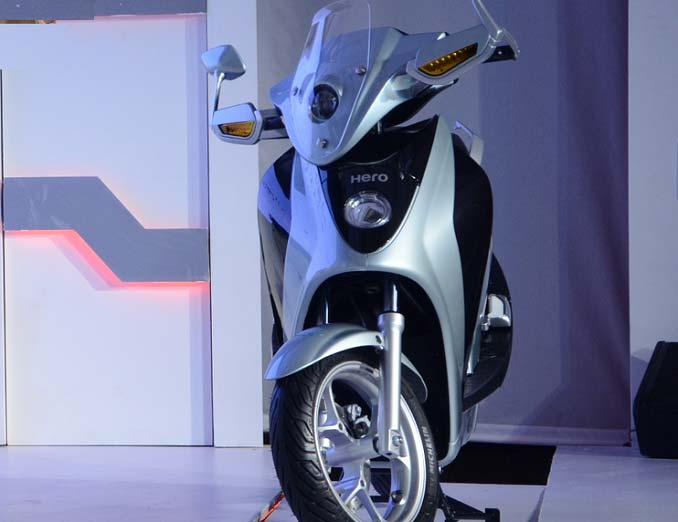 Engine – 124cc
Power – 10.7bhp, 60Nm
Expected launch – Early 2015
Expected price – 75, 000 – 1.10 lakh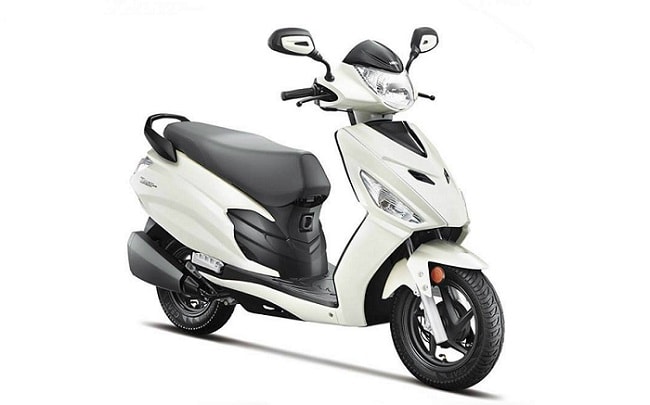 Engine – 111cc, single-cylinder, air-cooled
Power output – 8.5bhp, 9.4Nm
Expected Launch – Mid 2015
Expected Price – 50,000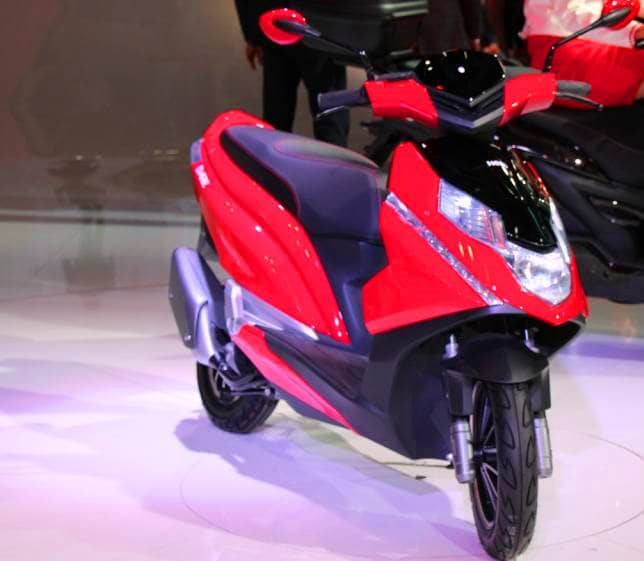 Engine – 125cc, single-cylinder, air-cooled
Power output – 9.1bhp, 9.5Nm
Expected Launch – Festive Season
Expected Price – 55,000 – 60,000
Honda's upcoming vehicles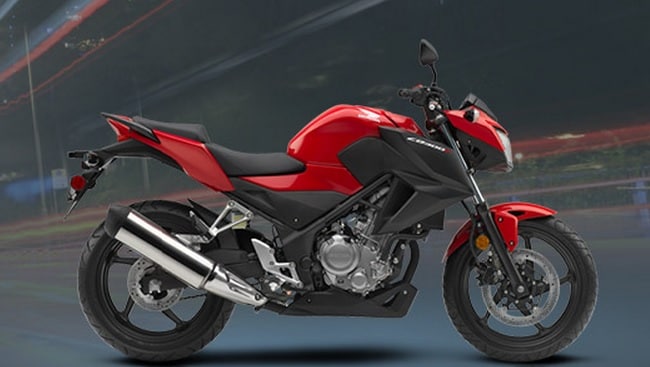 Engine – 286, single-cylinder
Power – 30bhp, 27Nm
Expected launch – First half of 2015
Expected price – 2.5 lakh
Competitor – Kawasaki Z250
Honda CB500F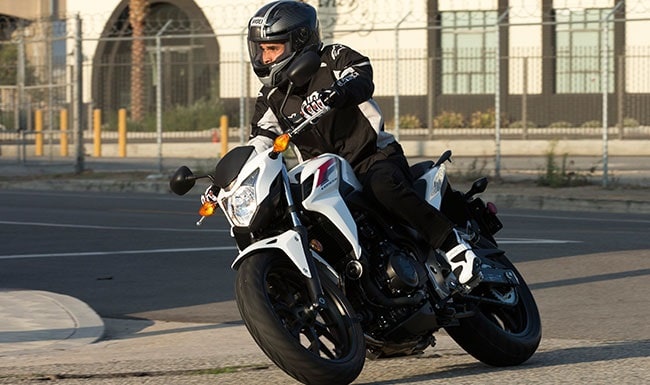 Engine – 471cc liquid-cooled parallel-twin
Power – 47bhp, 43Nm
Expected launch – First half of 2015
Expected price – 5 lakh
Competitors – Kawasaki ER6N, Kawasaki Ninja 650R
Honda CB500X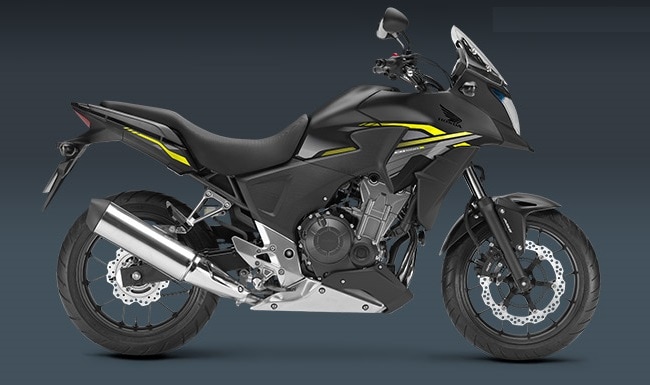 Engine – 471cc, liquid-cooled parallel-twin
Power – 47bhp, 43Nm
Expected launch – Mid 2015
Expected price – 5.5 lakh – 6 lakh
Competitors – Kawasaki Ninja 650R
Honda CBR300R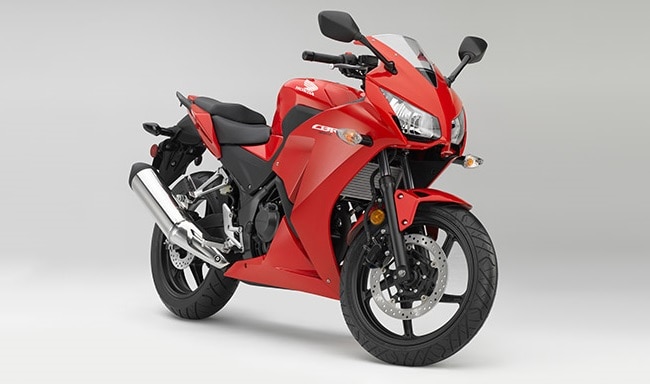 Engine – 286cc, single-cylinder
Power – 30bhp, 27Nm
Expected launch – First Half of 2015
Expected price – 2.5 – 2.8 lakh
Competitors – KTM RC 390, Kawasaki Ninja 300, Hyosung GT250, Bajaj Pulsar 400SS, Benelli BN300
Honda CBR500R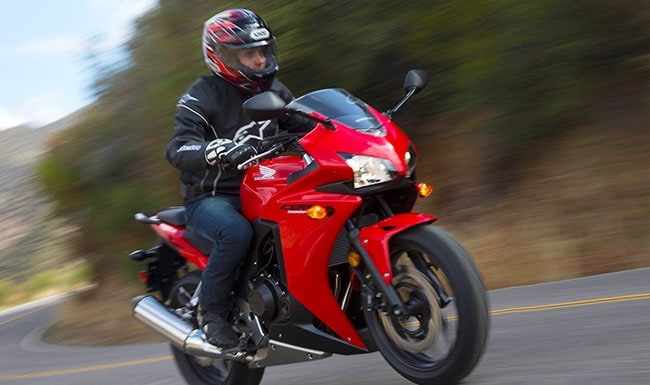 Engine – 500cc, twin-cylinder
Power – 46bhp, 43Nm
Expected launch – Mid 2015
Expected price – Around 5 lakh
Competitor – Kawasaki Ninja 650R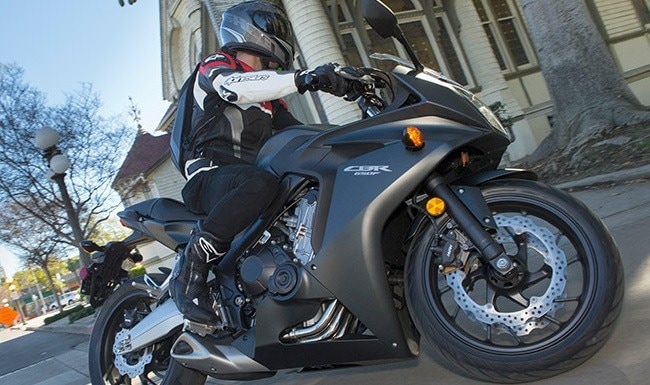 Engine – 649cc, in-line four-cylinder
Power – 87bhp
Expected launch – July/ August, 2015
Expected price – 7 lakh – 8 lakh
Competitors – Kawasaki Ninja 650R, Benelli BN600, Kawasaki ER6N, Hyosung GT 650
Honda Lead 125cc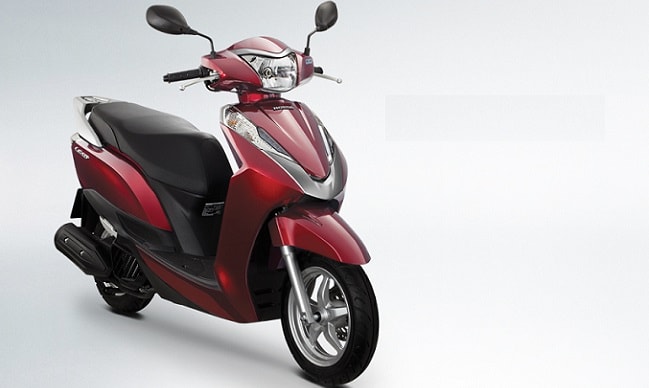 Engine – 125cc, single cylinder, liquid-cooled
Power – 11.33bhp
Expected Launch – Second half of 2015
Expected Price – 65,000 – 70,000
Honda PCX 150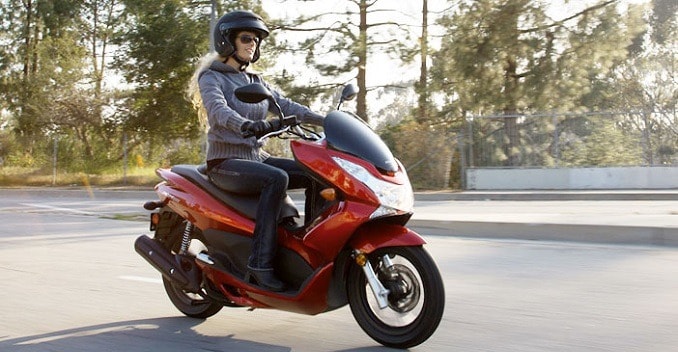 Engine – 153cc, single-cylinder, 4-stroke, SOHC, liquid cooled
Power output – 13.4bhp, 14Nm
Expected Launch – Second half of 2015
Expected Price – 75,000
Yamaha's upcoming products
Yamaha Nozza Grande 125cc Scooter
Engine – 125cc, single-cylinder, air-cooled
Power – 11bhp (Approx)
Expected Launch – May 7, 2015
Expected Price – 70,000
Yamaha YZF-R25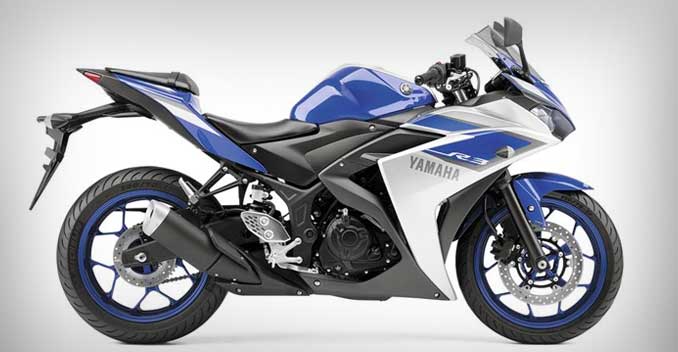 Engine – 250cc, liquid-cooled, two-cylinder, 4-stroke
Power – 35bhp, 22.1Nm
Expected launch – First half of 2015
Expected price – 2 lakh – 2.5 lakh
Competitors – KTM RC390 Duke, Kawasaki Ninja 300, KTM 390 Duke
Yamaha R15 V 3.0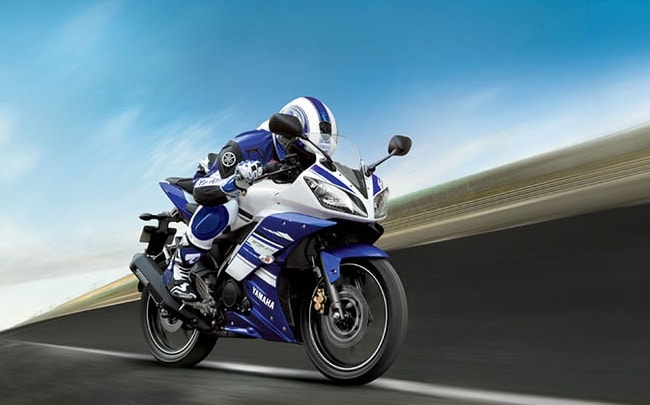 Engine – 150cc, single-cylinder, liquid-cooled, 4-stroke
Power – 18bhp, 15Nm
Expected launch – First half of 2015
Expected price – 1 lakh – 1.2 lakh
Competitors – Bajaj Pulsar 200SS, Hero Karizma ZMR
Bajaj's upcoming bikes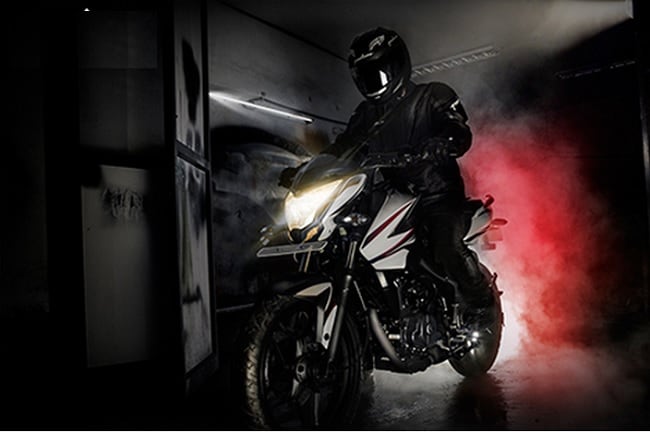 Engine – 149cc, single-cylinder engine
Power – 16bhp, 12Nm
Expected launch – May/June 2015
Expected price – 70,000
Competitors – Yamaha FZ, TVS Apache 160, Suzuki Gixxer, Honda CB Unicorn 163cc
Bajaj Pulsar 180NS
Engine – 178cc, single-cylinder
Power – 18bhp, 14Nm
Expected launch – First half of 2015
Expected price – 78,000 – 80,000
Competitor – TVS Apache RTR180
Engine – 375cc, single-cylinder
Power – 41bhp
Expected launch – July 2015
Expected price – 1.70 – 1.80 lakh
Competitors – KTM RC390 Duke , Honda CBR300R
New Bajaj Avenger (Avenger Cruise 220, Avenger Street 220, Avenger Street 150)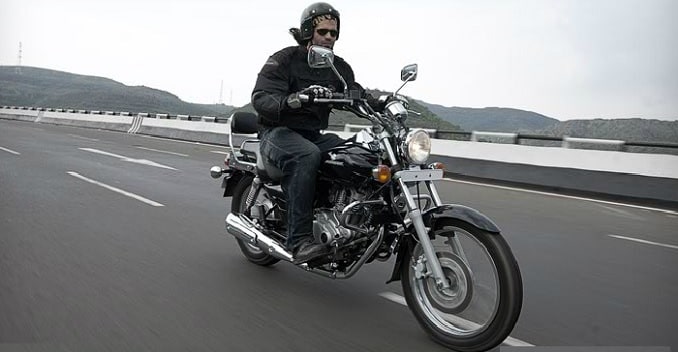 Expected Launch – Mid 2015
Expected Price – 80,000
Bajaj Pulsar 400 CS (Cruiser Sports)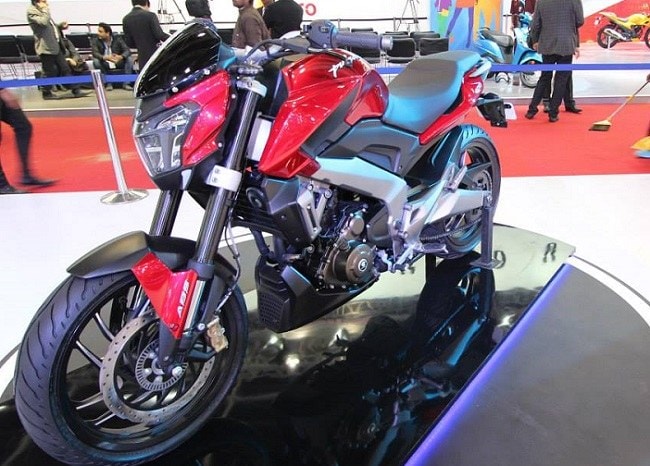 Expected Launch – July/August 2015
Expected Price – 1.60 lakh – 1.80 lakh
Competitor – KTM Duke 390
Expected Launch – By the end of 2015 or Early 2016
Expected Price – 1 lakh
TVS Motors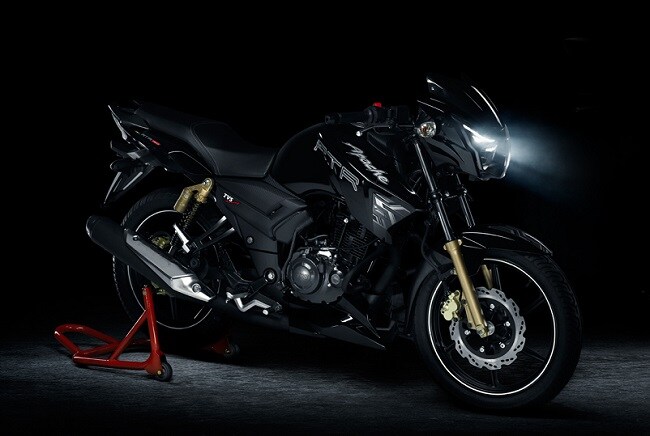 Engine – Re-bore version of the 180cc (Apache 200) & 250cc, single-cylinder, liquid cooled (Apache 250cc)
Power – 38bhp, 23Nm (Apache 250)
Expected launch – Mid 2015
Expected price – 90,000 (Apache 200) 1.25 lakh – 1.50 lakh (Apache 250)
Competitors – KTM 200 Duke, Bajaj Pulsar 200SS, Honda CBR 250R, Kawasaki Ninja 300
TVS Draken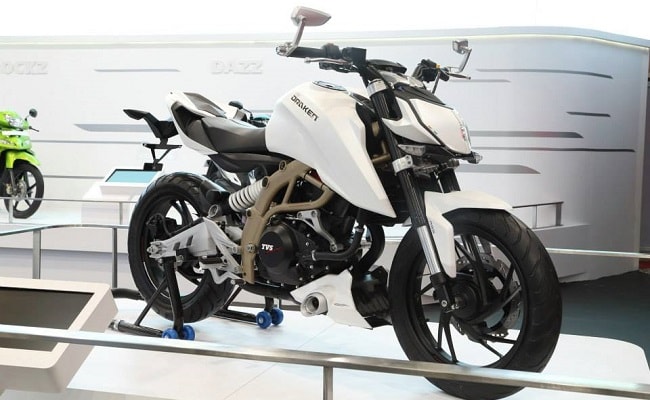 Engine – 250cc, single-cylinder, liquid cooled
Power – 28bhp, 23Nm
Expected launch – By the end of 2015
Expected price – 2.50 lakh – 3 lakh
Competitors – KTM RC200 Duke, KTM 200 Duke, Honda CBR 250, Kawasaki Ninja 300
All-New TVS Victor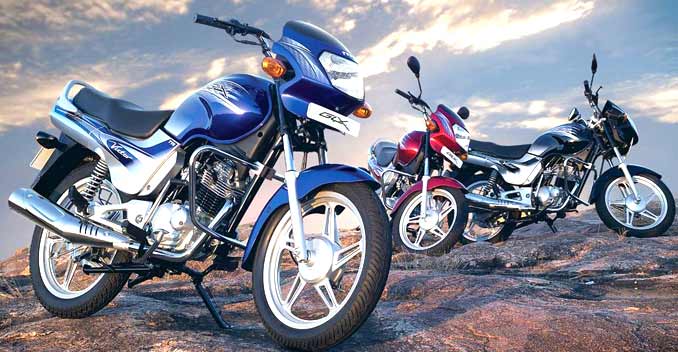 Engine – 125cc, single-cylinder
Power – 10bhp, 11Nm
Expected launch – Second half of 2015
Expected price – 50,000 – 60,000
Competitors – Bajaj Discover 125, Honda CB Shine, Hero Glamour etc
Mahindra's upcoming product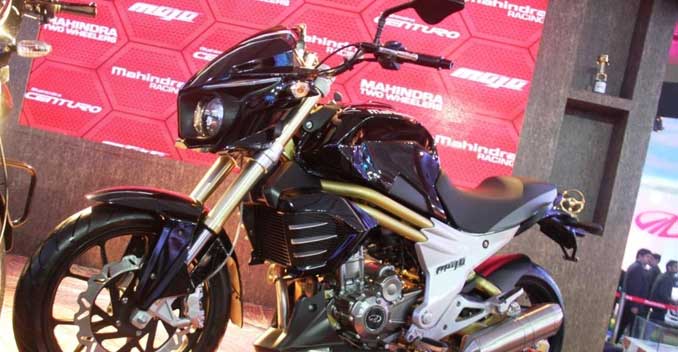 Engine – 295cc, single-cylinder, four stroke, liquid cooled
Power – 27bhp, 25Nm
Expected launch – August, 2015
Expected price – 1.50 lakh – 1.80 lakh
Competitors – KTM 390 Duke, Honda CB300F
Kawasaki
Engine – 636, four-cylinder
Power – 130bhp, 70.5Nm
Expected launch – Second half of 2015
Expected price – 10 lakh
Upcoming Vespa productsVespa 946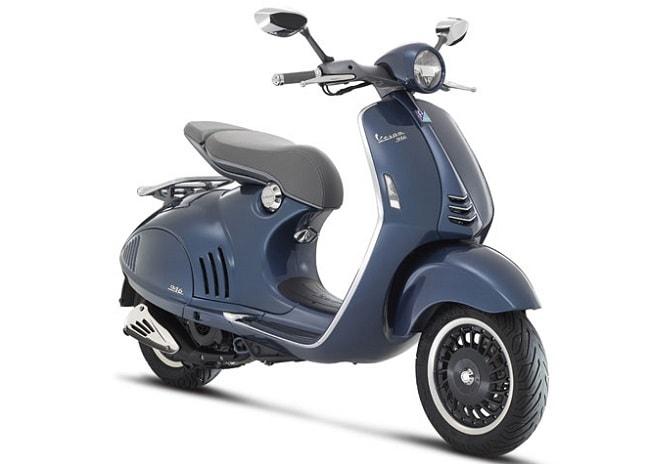 Engine – 150cc
Power – 13bhp, 12.6Nm
Expected launch – Second half of 2015
Expected price – 8-9 lakh
Competitor – Upcoming Hero ZIR 150cc scooter
Piaggio
Piaggio Liberty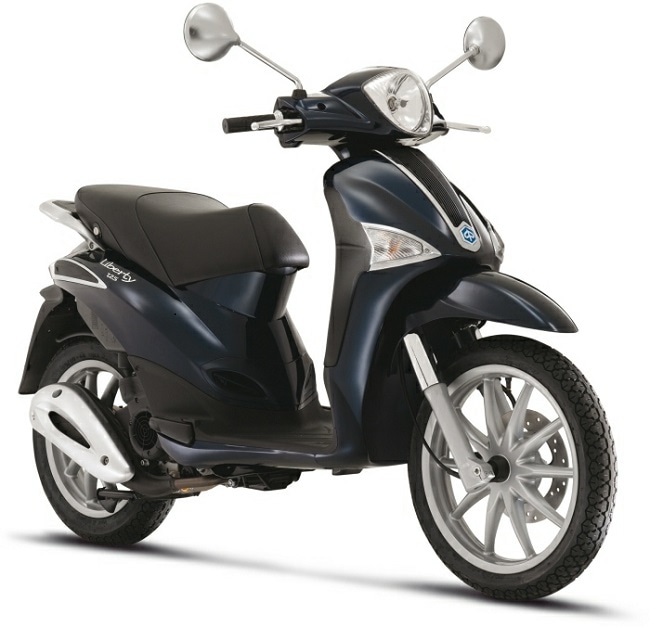 Engine – 125cc
Power – 10.2bhp, 10.4Nm
Expected launch – Second half of 2015
Expected price – 60,000 – 65,000
Piaggio Fly 125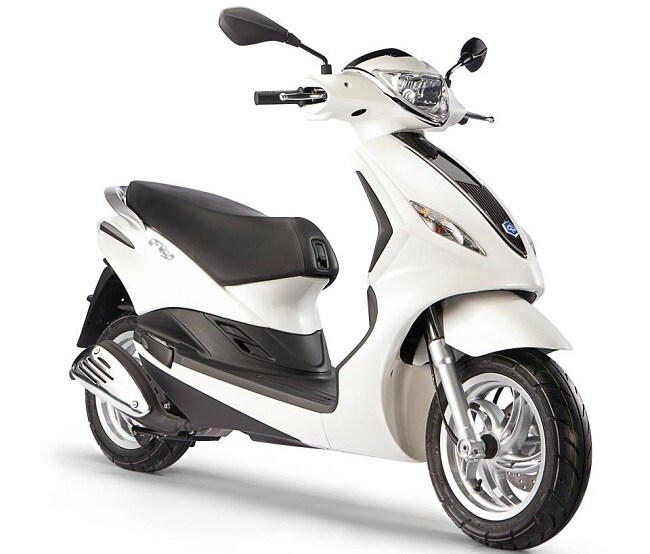 Engine – 125cc
Power – 10.5bhp, 10.7Nm
Expected launch – Second half of 2015
Expected price – 60,000 – 70,000
HyosungHyosung GD 250N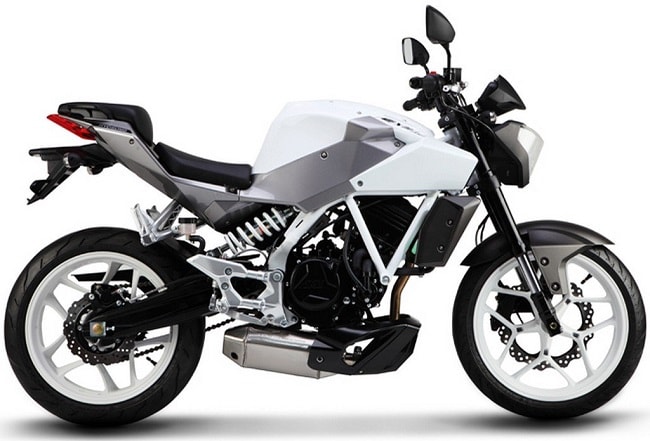 Engine – 249cc, liquid-cooled, single-cylinder
Power – 27bhp, 24Nm
Expected launch – Second half of 2015
Expected price – 2.0 lakh – 2.50 lakh
Competitors – KTM 200 Duke, Bajaj Pulsar 400CS
BMW Motorrad
2015 BMW S1000RR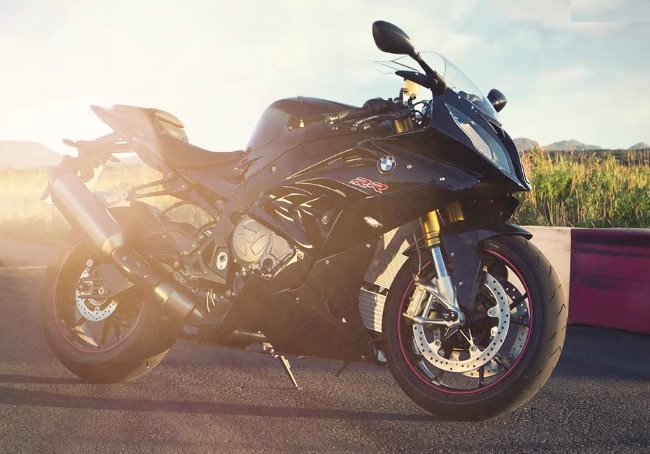 Engine – 999cc, four-cylinder
Power – 199bhp, 113Nm
Expected launch – Mid 2015
Expected price – 27 lakh – 28 lakh
Competitors – Yamaha YZF-R1, Honda CBR1000RR, Kawasaki Ninja ZX-10R